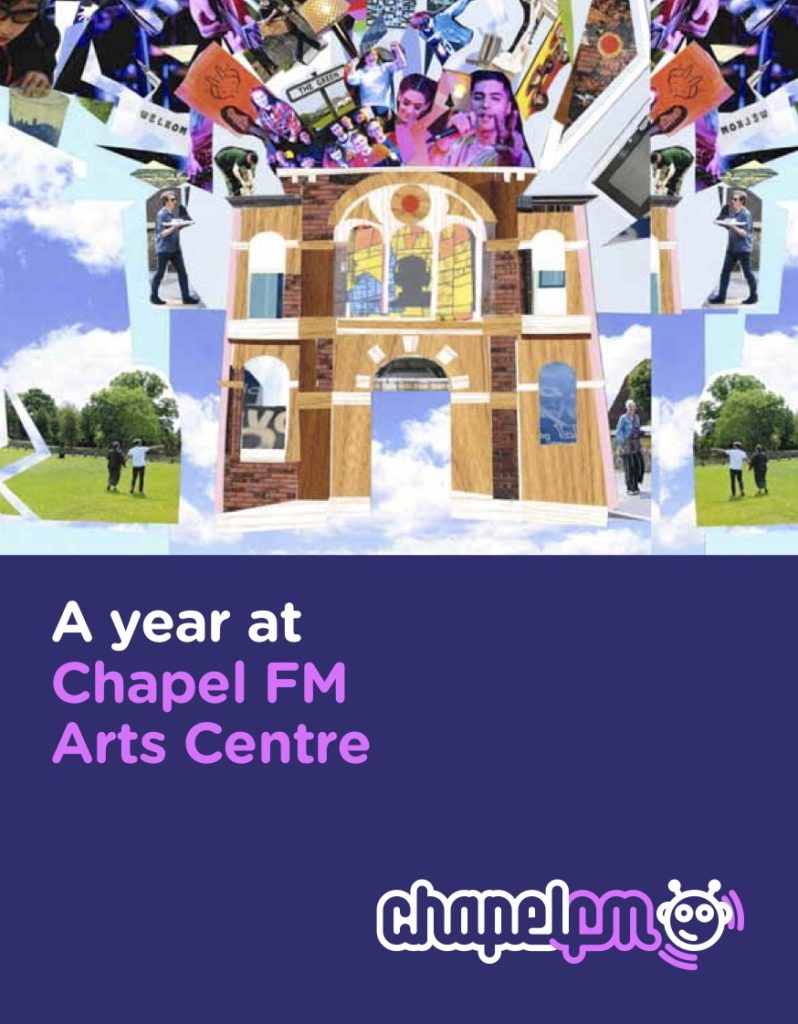 We are celebrating four years of creative activities at Chapel FM—the first-ever arts venue in East Leeds. Last year we had a massive 78% increase in the number of the visitors attending the Centre.
This report should give you a quick overview of what has been happening in the last 12 months but just take a look at our re-designed website to see the massive range of events, broadcasting and training that go on at Chapel FM.
Our overall aim is to have a positive impact in our local area—Seacroft and East Leeds. Our Theory of Change states: We aim to develop East Leeds as a community that has pride, vision and hope for the future— where people welcome and share new ideas and work together to make things happen.
You can see more in our full Theory of Change And later in the year two pieces of research will be published looking at the impact that Chapel FM has on Seacroft and, in particular, on young people.
On that theme we were really happy to receive two prestigious awards this year; a Child Friendly Leeds Award for "Inspiring Creativity through Arts and Culture" and national recognition as an Arts Award Good Practice Centre.
Steve Ball
Chair of the Board of Heads Together Productions