Chapel history
There are a few different histories intertwined at Chapel FM. The Methodist Chapel itself—built in 1874; East Leeds FM community radio station—broadcasting since 2003; and Heads Together Productions, the community arts company behind ELFM and Chapel FM—founded in 1986.
1874 Seacroft Methodist Chapel was originally constructed—site close to where John Wesley preached in the open air on Seacroft village green. 1910 The vestry and organ loft was added to the back of the Church and the organ installed by Wordsworth and Co. 104 years later, when Mark Wood was restoring the organ for Chapel FM he found his grandfather's signature in the organ loft. Hopefully the Wood family will be able to keep the organ in good condition for us for another 100 years! 1974 Photographer Peter Mitchell came along half way through the demolition of housing adjacent to Seacroft Methodist Chapel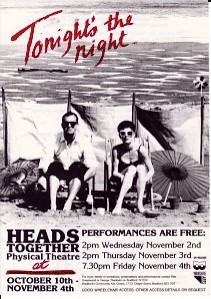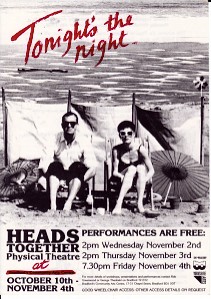 1980 A new extension was built, with a hall for activities including clubs for parishioners and young people in the area. 1986 Heads Together Physical Theatre was established. Originally a touring theatre company with a particular focus on participatory work, including a commitment to working with people with physical and learning disabilities. 1996 Adrian Sinclair, Heads Together founder, was now working with Linda Strudwick in the neighbourhood where they lived—the Methleys in Chapel Allerton. Working with a strong local community group they coordinated a wide range of neighbourhood-based events aimed to encourage people to reclaim the streets and make them places where people came first. Including in 1996 when they laid 800 square metres of turf on the street to create the best-ever urban village green and national publicity as part of the campaign to create Home Zones. You can also watch the national news coverage from that time: https://www.youtube.com/watch?v=COL-qIRgXaQ   1998 Heads Together relaunches as Heads Together Productions Limited; a community arts company delivering a wide range of creative projects across Yorkshire and beyond. Apart from the community based work, Heads Together has been leading on a range of creative work within education, including at Shipley College. The work there is nominated as a "model of outstanding practice" by the European Horizon Programme. Heads Together starts working in partnership with John Smeaton High School as part of the Creative Arts Partnership in Education. 2000 Linda Strudwick brings her skills from previous employment with the Community Radio Association to create Heads Together's first ever venture into radio—Methleys Festival Radio broadcasts for two weeks on FM from the stationery cupboard of a local estate agents and is a great success 2002 Following intense campaigning the law is changed nationally and the Methleys becomes one of the first home zones in the country. All that creativity has led to a permanent change, what the company calls Creativity with Purpose… 2003 Whilst half the company are working on a film project in Brisbane, Australia; the rest are working with Year 8 students at John Smeaton towards the first-ever FM broadcast of a new community radio station—East Leeds FM. The first broadcast takes place out of the back of Tescos in Seacroft. The purpose—to create better links between the school and parents/families in the community—a concern highlighted in a recent OFSTED inspection at the school. 2004 East Leeds FM could have been just a one-off project, but there was now a core group of about 30 people, young and old, who wanted more. But how to go about it—particularly to include people from across East Leeds. We decided to broadcast again, but to try and find a different location. In April 2004 we were offered the opportunity to use a building of St Teresa's Church in Cross Gates. Good Neighbours were about to set up there—but we were able to use the building before they moved in. Another really successful broadcast—16 hours a day. There was no stopping the momentum now!

2005 Unity Radio. A broadcast with a difference—a political theme. Working with Kick It Out the national anti-racist football organisation, we ran a week-long broadcast at Roundhay school with a range of programming but a particular focus on issues for refugees and asylum seekers. The week ended with us hosting the national refugee football tournament. 2006 Three weeks; three locations—East End Park, Lincoln Green and Roundhay and a winter broadcast in Gipton 2007 Digital broadcasting meant that we could look at developing regular broadcasts, monthly, weekly…but not without a home. East Leeds Homes offered us use of an old rent office at Ramshead Hill. It had been disused and when we first moved in, every window in the building was broken—but we made it home, created our first bespoke studio and started developing regular training as well as broadcasting. 2008 This was our first broadcast where we could really focus on the digital—streaming through the website came into its own with our new website created by Common Agency. We were well ahead of the game with a bespoke commenting system and everything available for listen again—well before iPlayer was conceived. 2009 Although we were happy to have the old rent office, commonly known as 'Boggart', we didn't see it as a long term option—it had no wheelchair access and it wasn't in an easily accessible location within East Leeds. In 2009 we met Barbara and Frank who told us about Seacroft Methodist Church. The old Chapel was no longer being used and with no power or heating, it was starting to decay. But it was still beautiful! We wanted to do something there—what about 24 hours of music; all live, all local, non-stop. The first ELFM Musicathon took place at the Old Seacroft Chapel.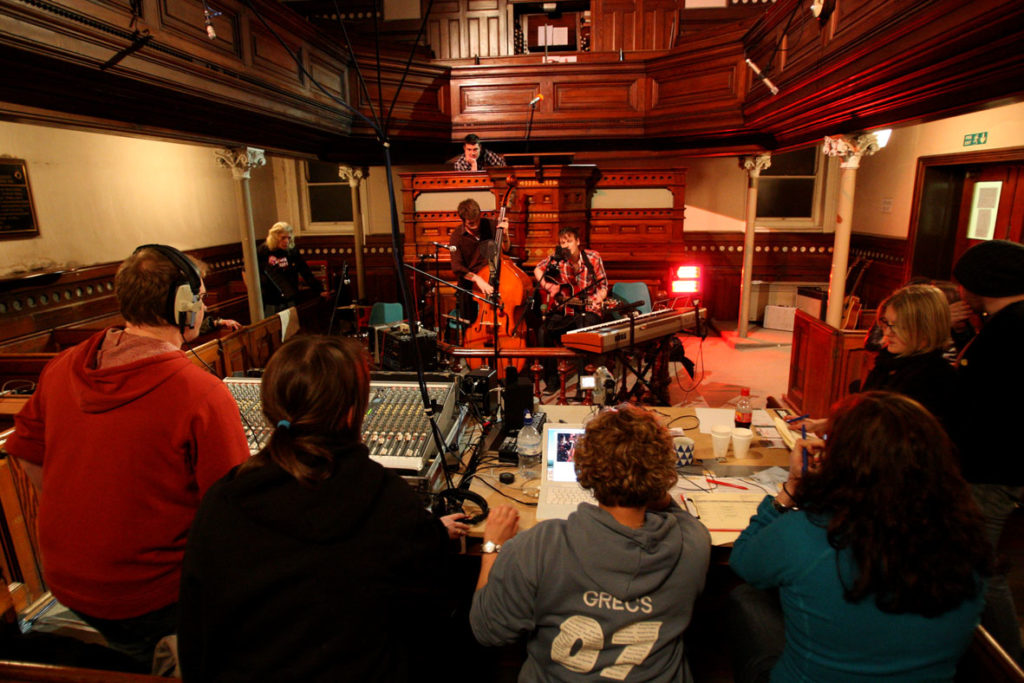 2010 In April we launched the ELFM Next Generation programme—weekly training in live music and songwriting for local young people. Over the years this has developed into an intensive programme covering music, broadcasting and creative writing/spoken word with the option to achieve nationally accredited Arts Award qualification. The young people were also involved with our second Musicathon as we worked with architects and started to develop plans for re-developing the old Chapel, to save the beautiful building from eventual disintegration and to create a new home for ELFM 2011 As the Musicathon developed into a full week-long Live@Chapel festival of words and music, we started fundraising in earnest and were awarded the first grants towards the £866,000 development. It was great but wouldn't mean anything unless we could raise the full amount.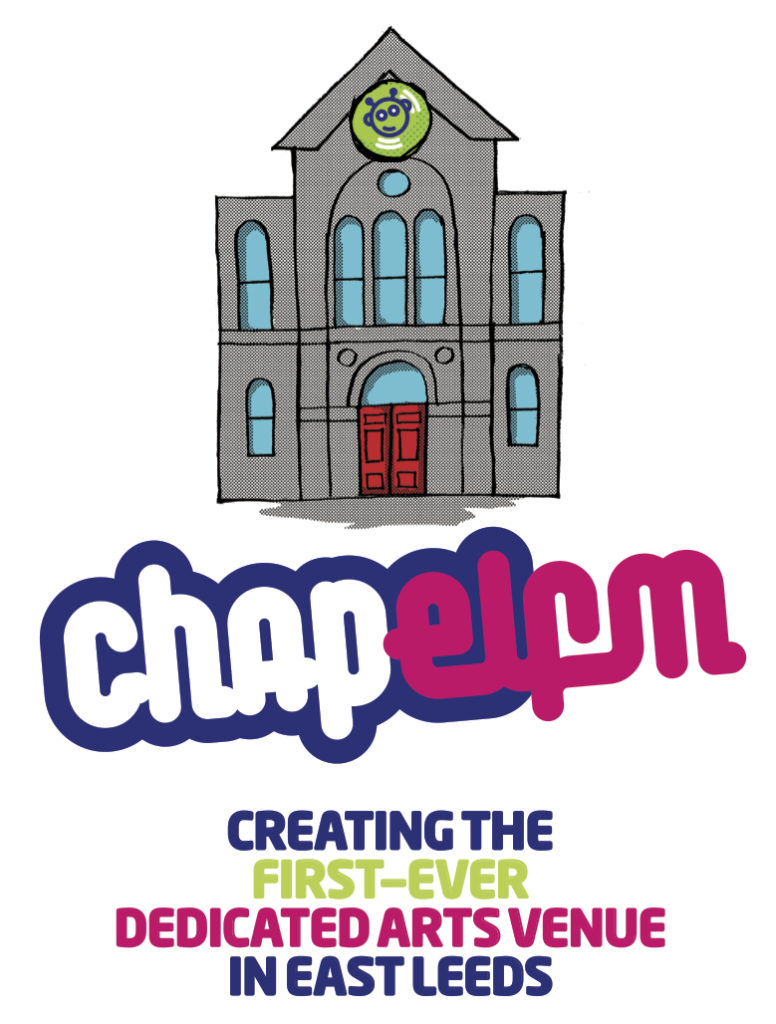 2012 Meanwhile our radio work continued to develop at our old base at the former Boggart Hill rent office. The whole building was being used now with our friends at LS14 Trust moving in downstairs. We realised that the young people that we had started to involve really wanted more and more opportunities and they gave the whole project a real energy and direction. Live@Chapel 2 gave us a focus for developments at the Chapel and steadily more grants were being promised… 2013 In January we got the green light—we had raised enough money to be able to announce the go-ahead. We went into capital delivery mode with Director Adrian Sinclair taking the role of lead client whilst his work was covered by Katy Hayley (now Participation Manager. A full Design team were appointed who worked on final designs; the contract was put out and builders appointed. Not that we took a break from our participation work. Indeed 2013 saw one of our most ambitious exchange projects as a group of 8 young people from our Next Generation groups visited Japan. 2014 Chapel FM was launched in September 2014 and, due to popular demand, the first Musicathon in the beautifully re-developed building took place in December and every year since! 2015 With a new building we were able to extend our Next Generation programme for young people whilst developing a new programme of training opportunities for adults. We went back on FM for the first time for a good few years with our first intensive summer broadcast. And the building got the headlines too with a Pro Yorkshire Award—Best in Yorkshire for Community Benefit—awarded by RICS (Royal Institute of Chartered Surveyors). 2016 The young people involved in Chapel FM and East Leeds FM continue to define the work we do. In 2016 we gained a Love Arts Award for our work with young people on mental well-being. Meanwhile our summer broadcast took the theme of "No Bystanders"—encouraging and celebrating people who work out what they believe in and do something to change things. We developed a new "Writing on Air" Festival run by local writers and we were selected to be part of the Tandem Cultural Exchange programme with partner organisations in Belgium, the Netherlands and Germany.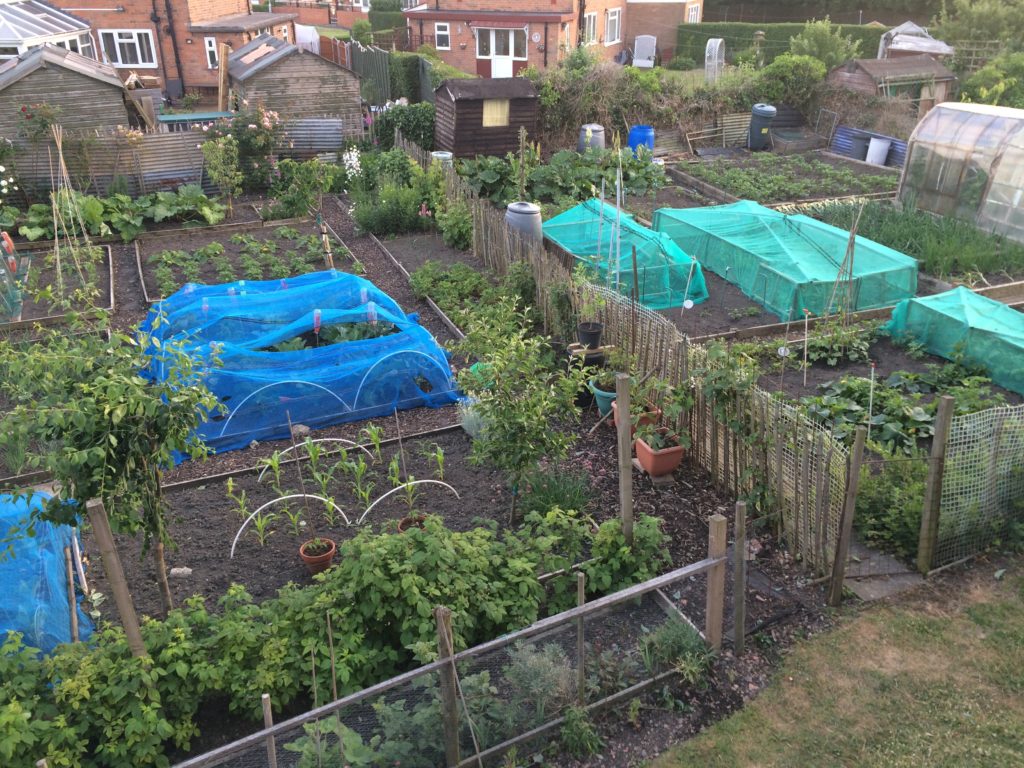 2017 We continued the Tandem partnership despite Brexit decision, hosting a major international conference at Chapel FM. On a local level we also developed the Donut network of small-scale cultural venues outside of Leeds city centre. Worked towards on programming group of Leeds bid to become European Capital of Culture in 2023, another venture almost kiboshed by Brexit…. Started developing an allotment at the back of Chapel FM as part of the Grow…Cook…Eat project. 2018 In May OFCOM awarded East Leeds FM a full time FM licence. We will be broadcasting on 94.8FM by the end of 2019. And we are also looking to buy the Church Hall adjacent to Chapel FM so that we can extend our activities and secure a thriving future for the first-ever arts venue in East Leeds…