In celebration of the power of people from our community to come together and support one another during the pandemic lockdown a new collaboratively owned and run vintage Ice Cream Van will be coming to Seacroft and Killingbeck in April.
Delivering useful health and well being information along with art, radio, music, sports activities, creative writing and more, the Ice Cream Van is a project of the Seacroft & Killingbeck Community Care Hub.
The Ice Cream Van will also be delivering FAB Thank You Awards to people from the community who have done something worth celebrating during lockdown. Recipients of the FAB Thank You's will be visited at home by the Ice Cream Van, serenaded by musicians, given FAB ice lollies along with a special FAB award certificate and be interviewed on East Leeds FM radio's youth show Red Kite.
Anyone is welcome to nominate someone from Seacroft and Killingbeck to receive a FAB Thank You.
Just send an email to joanne@ls14trust.org stating the name of the person nominated and a short description of what the person has done to help others during lockdown that deserves celebrating.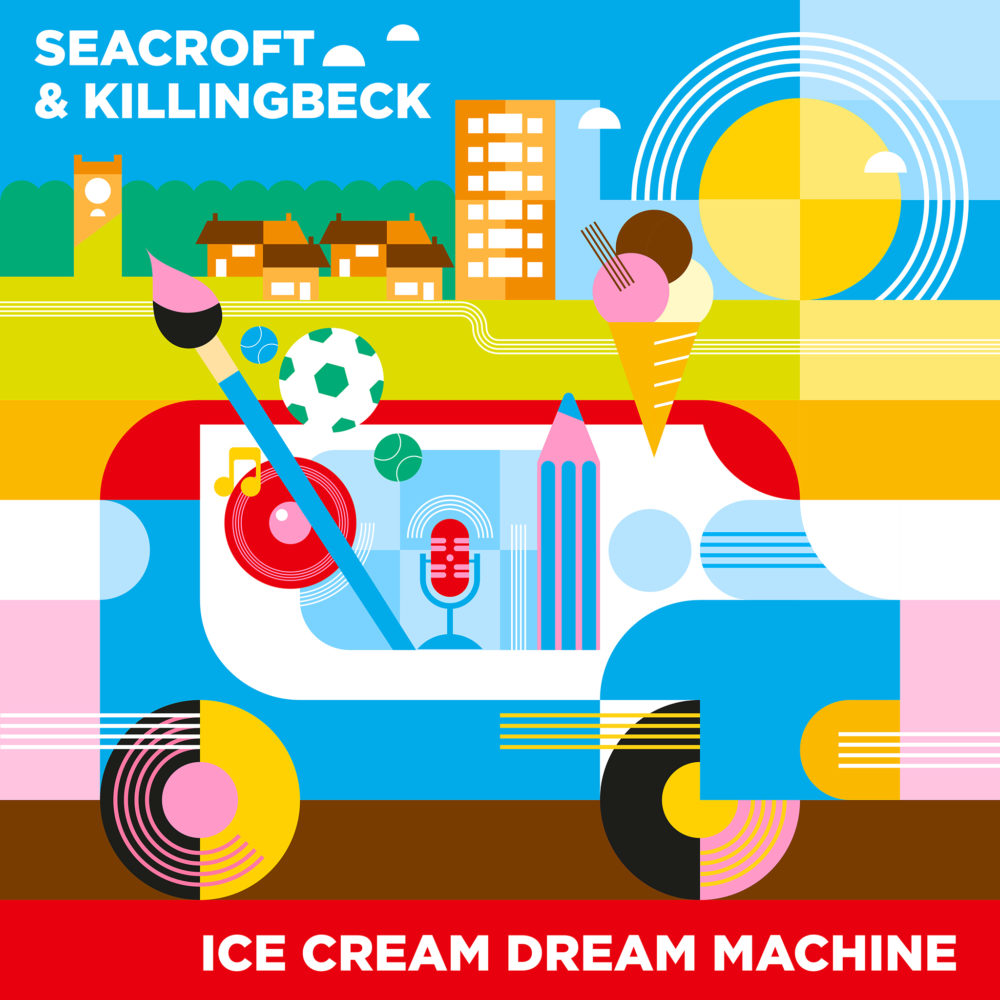 "During the past year we have seen so many people from Seacroft and Killingbeck step up and lend a hand to their neighbours the wider community in amazing ways," said Howard Bradley from the LS14 Trust, one of the lead organisations of the Seacroft & Killingbeck Community Care Hub, "We can't wait to see who you, the residents of these resourceful and creative communities suggest celebrating with a bit of ice cream van magic."
The Seacroft & Killingbeck Ice Cream Van is a part of a larger series of collaborations between a group of more than 10 organisations that have been working together during the Covid-19 lockdown, including: LS14 Trust, Chapel FM Arts Centre, Fall into Place Theatre, Kentmere Community Centre (Leeds Community Spaces), Seacroft Community on Top (SCOT), Seacroft Friends & Neighbours, United Response and others as well as local city councilors and Covid medical support staff.
Following its debut on the streets of Seacroft and Killingbeck the week of April 12, the Ice Cream Van will continue to travel throughout our communities in the months and years to come, serving as a focal point for many other community projects and celebrations.
In addition to ice cream van plans, the Seacroft & Killingbeck Community Care Hub group has been part of many other community-led initiatives during this past year. The collective of organisations has worked in coordination to deliver more than 2,000 food parcels; family and well being activity packs; vaccinate and other medical support; ideas for renovated public parks and other spaces; digital "soul food" arts activities such as art therapy, creative writing, open mics, radio broadcasts, theatre and more.
This new way of working between organisations will continue even after the Covid lockdown ends.
"While it may have taken a global pandemic for all of our organisations and the wider community to start working in this linked-up way, we have all felt the power and joy of this asset-based, from-the-ground-up way shaping Seacroft and Killingbeck's future. We all envision many more adventurous, collective projects in the years ahead," Howard Bradley from LS14 Trust.